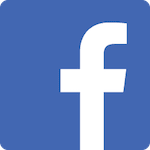 Beginning with my first trial class, the instructors and students welcomed me into the group. Everyone has been extremely friendly and encouraging. The instructors knew my name from the first day and have always been patient and meticulous with their feedback to help me improve.
Each class will provide you with a physical and mental workout as you learn and drill new techniques. The curriculum is planned, tailored to skill/experience levels, and well thought out to help you progress. The gym is very nice and mats are cleaned after classes. You don't have to worry about rolling around on dirty mats here.
The talent of the instructors and their lineage is the highest quality. You will have the opportunity to learn from and train with champion caliber competitors on a daily basis. This gym creates an incredible opportunity for people to learn from instructors who have taught, trained, and competed all around the world. Every person I've engaged with here has been friendly and encouraging, plenty of parking outside, and lots of flexibility in class schedule to accommodate anyone.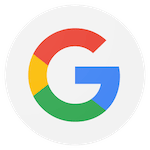 If you're looking to train with the best BJJ instructor in NWA and get into shape, this is where you need to be. Professor Italo is a consummate professional in what he teaches, and his record speaks for itself. Overcome is very clean as well, as are the folk who train here. A very positive learning environment. This is not a "McDojo" so expect to work and earn your spot at this school. Respect ✊🏻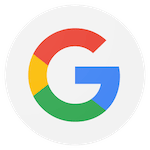 In the time I have been training under Professor Italo, I have learned more than any other academy. It is very apparent that Italo and Thamires love BJJ, teaching, and their students. Love is the the binding power behind these doors, and it is love that will see them succeed for a long time. They are both amazing high caliber competitors, and have made me feel welcome from day one. If you're interested in BJJ please come in and give them a try.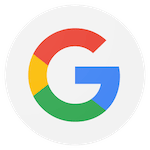 Perfect facility with an awesome group of people to train with. Italo and Thamires are incredible professors. Extremely welcoming community, so come try this place out! You will not regret your decision to train or begin your jiu jitsu journey here.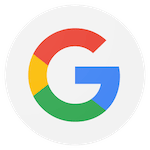 Awesome BJJ training facility! Professor Italo is a world champion competitor. He explains everything step by step. It's a great facility for beginners since they have separate classes which was a big draw for me. Who wants to get beat up by a black belt every class?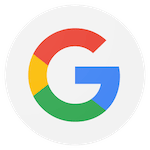 This is a great place to train as there are no ego's in this gym. Everyone is there to not only learn BJJ but to help each other learn as well. Coach Italo goes out of his way to make sure each student understands what is being taught. He not only explains each step in great detail, but he gives each student the individual one on one time needed to perfect each skill. Whether you already have some training under your belt or if it is your first class ever, you will definitely feel comfortable and enjoy your time at Overcome.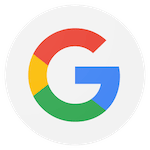 If I could give Overcome BJJ 10 stars it would be 10 stars. Professor Italo is one of the best in the business. He really goes above and beyond to make sure his students understand the techniques they're learning in his gym. Everyone who's apart of Overcome BJJ team really makes you feel welcomed and is at the ready to role! The best part is, everyone is welcomed. I feel privileged to be a student at Overcome BJJ and cannot wait to get in there everyday to continue to grow my arsenal. Overall, awesome gym and even better team. 😎👍🏼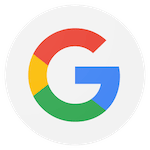 This is a great Jiu Jitsu school. The facilities are first class and very clean. Professor Italo is as knowledgeable as they come and pays attention to individual needs. There's a great kids class for the younger crowd as well as several opportunities for adults with different scheduling needs to train. Great community to be a part of!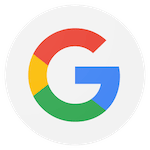 I had a great experience. The owners and instructors were quick to answer the phone and were very patient. I am new to town and they were very welcoming....Stoked I was able to train with the Noon Class! I will for sure be back.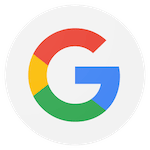 My kid has RAD and was extremely nervous and scared to leave my side. The team and even the other students were very kind, patient, and supportive!
Training with Professor Italo is truly a privilege. He has a gift for breaking down complex techniques and really making them accessible to his students. Not only is he knowledgeable, but he really connects with his students and cares. I can't recommend him highly enough!
Professor Italo is the best BJJ instructor I've had the pleasure to train with. He is very skilled and detailed in his teachings. He is also patient to help new comers and white belts, like I was; understand the techniques. Without his teachings and positive, motivating attitude I don't know where I would be.
PS thank you for all you have taught me and hope to train with you again.
Professor Italo is such a kind and helpful instructor. He has tremendous knowledge of jiu-jitsu and he always answered my questions when I had them. He helped me improve my jiu-jitsu so much and I'm thankful to have spent the time I did with him.
Professor Italo was the first person to show me the true magic that is jiu jitsu. He taught me my whole first year and helped me fall in love with the sport. Rarely do you find a person as patient and kind that is also a world champion athlete. Professor Italo is one of the best coaches I have had in any sport, from fundamentals to high precision. I just wish I could have trained with him more.
Italo has been such an awesome professor to my teammates and I. He combines being able to teach fundamental basic techniques to beginners, while also being able to teach outstanding details and strategies to the higher level students. Along with being a great teacher and coach, he also is a great friend as well!
Italo Lins is a true technician in the sport of Brazilian Jiu Jitsu. His attention to detail and flexible approach makes techniques easier to comprehend and execute. He is extremely approachable and will not hesitate to offer feedback necessary for improvement. His classes have the perfect balance of instruction situational drilling, and live rolling. There is an extensive amount of time spent doing situational drilling and live rolling which builds character in tough situations on and off the mats.
Training with Professor Italo is the truest expression of jiu-jitsu that I've yet been privy to. Italo has techniques you'll find nowhere else but his mindset and day to day discipline is what I learned the most from. He simply shows up to work everyday ready to die better today than he did yesterday. It was an honor to train with him and an even greater joy to know his family and call them my friends
Coach Italo is one of the best coaches in the BJJ game today! His knowledge of the fundamentals of jiu jitsu is endless. Italo teaches not only how to learn the techniques of jiu jitsu but also how to be a great training partner and respectful member of the BJJ community. He leads by example on and off the mat. Anyone can improve their game and become a better person by learning from Coach Italo!